FROM THE BOOK JACKET:
A successful writer, Madeleine, creates a character, Edward, and begins to imagine his life. He, too, is an author. Edward is in love with a woman, Willow, who's married to a man Edward loathes, and who loathes him, but he and Willow stay close friends. She's an artist. As Madeleine develops the plot, Edward attends a gallery show where a scummy critic is flung down a flight of fire stairs...murdered. Madeleine, still stressed from her miscarriages and grieving her inability to have a child, grows more and more enamored of Edward, spending more and more time with him and the progress of the investigation and less with her physician husband, Hugh, who in turn may be developing secrets of his own.
As Madeline engages more with Edward, he begins to engage back. A crisis comes when Madeleine chooses the killer in Edwards story and Hugh begins to question her immersion in her novel. Yet Crossing the Lines is not about collecting clues and solving crimes. Rather its about the process of creation, a gradual undermining of the authority of the author as the act of writing spirals away and merges with the story being told, a self-referring narrative crossing over boundaries leaving in question who to trust, and who and what is true.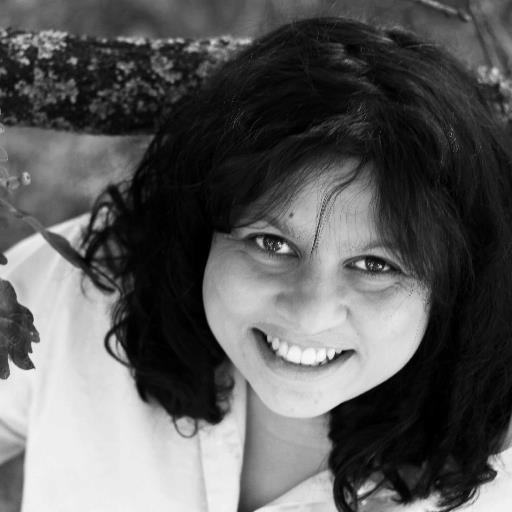 AUTHOR INFO:
A reformed lawyer, Sulari Gentill is the author of the Rowland Sinclair Mysteries, eight historical crime novels (thus far) chronicling the life and adventures of her 1930s Australian gentleman artist; the Hero Trilogy, based on the myths and epics of the ancient world; and a standalone mystery called
Crossing the Lines
. She lives with her husband, Michael, and their boys, Edmund and Atticus, on a small farm in the foothills of the Snowy Mountains in Australia, where she grows French black truffles and writes.
Sulari has been shortlisted for the Commonwealth Writers' Prize - Best First Book, won the 2012 Davitt Award for Crime Fiction, been shortlisted in 2013 and the 2015 Davitt Award, the 2015 Ned Kelly Award, the 2015 and 2016 Australian Book Industry Award for Best Adult Book, the NSW Genre Fiction Award, commended in the FAW Jim Hamilton Award and offered a Varuna Fellowship. She was the inaugural Eminent Writer in Residence at the Museum of Australian Democracy.