FROM THE BOOK JACKET:
Hugh Philemon Ancaster, seventh Duke of Ripley, will never win prizes for virtue. But even he draws the line at running off with his best friends bride. All hes trying to do is recapture the slightly inebriated Lady Olympia Hightower and return her to her intended bridegroom.
For reasons that elude her, bookish, bespectacled Olympia is supposed to marry a gorgeous rake of a duke. The ton is flabbergasted. Her familys ecstatic. And Olympia? Shes climbing out of a window, bent on a getaway. But tall, dark, and exasperating Ripley is hot on her trail, determined to bring her back to his friend. For once, the world-famous hellion is trying to do the honorable thing.
So why does Olympia have to make it so deliciously difficult for him?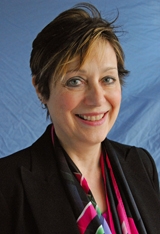 AUTHOR INFO: Loretta Chase holds a B.A. from Clark University, where she majored in English and minored unofficially in visual art. Her past lives include part-time teaching at Clark and a Dickensian six-month experience as a meter maid. In the course of moonlighting as a corporate video scriptwriter, she fell under the spell of a producer who lured her into writing novels. This has resulted in more than a dozen books and a number of awards, including the Romance Writers of Americas RITA Award.